Why choose me?
Hi, I'm Lindsay Smyth and I'm Passionate about hypnotherapy
I turned to hypnotherapy for anxiety and depression and it changed my life
Evidence based – I use the best available research combined with clinical judgement to help you achieve long lasting changes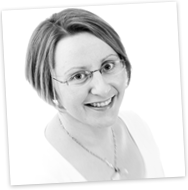 I'm committed to helping you achieve the changes you desire
Knowledgeable – trained with a world-class hypnotherapist
Up to date skills – you benefit from the latest evidence-based techniques and approaches
Confidential – you'll deal with me personally during every step of treatment
Member of UK regulator – CNHC
Fully insured to practice in the UK
Honest, straightforward, practical and down to earth
Free initial consultation
I only accept clients I believe I can help.
A treatment programme just for you
A tailor-made programme is created just for you. We'll work together using evidence-based techniques and strategies to help you achieve whatever you want to achieve.
Benefits
– Benefits in just a few sessions, depending on the issues.
– Short wait times for treatment
– An alternative to medication
– Confidential – hypnotherapy isn't detailed on main medical records
– The skills learned can be applied in many areas of your life
-Support between sessions
– Supports long term  changes in behaviour.