Weight loss & Weight Management in North Belfast
Most clients tell me they know what to do but just aren't doing it!
Are you struggling with motivation or willpower?
Do you start a new diet each Monday, obsess about food and fall off the wagon after a few days?
Do you regain all the weight that you lost, and more?
You're not alone. Most diets fail after a few days.
So many reasons
Perhaps you're an emotional eater or you've got into bad habits and are struggling to find motivation. This may be compounded by lifestyle issues or injury.
Your tendency to overeat could be a learned behaviour. By clearing our plates, many of us were rewarded with praise and acceptance when we were children. It's also likely that if you're overweight, your parents and siblings are too.
The right frame of mind for weight loss
Successful weight loss is made up of many factors but the most important is getting into the right frame of mind. This is where I come in.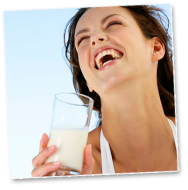 What do you want to do?
Drop a dress size or more
Feel sexy and confident
Wear fashionable clothes or fit in the clothes you already have
Stop seeing food as the enemy
See your children grow up
Be a good role model for your children
Control type 2 diabetes or high blood pressure
Wear a bikini
Avoid having to ask for the lap-belt extension when you fly.
The science bit
Hypnosis is effective for weight reduction. Most of the research for hypnosis in alleviating unwanted habits is based upon positive suggestion. In addition, there are a number of evidence-based techniques and strategies that can be used for weight loss and other issues.
Think and feel differently – Evidence based hypnotherapy for you to succeed
We'll look at your eating habits and behaviours as well as emotional and environmental reasons for overeating.
You'll learn new simple but powerful techniques to help you get and stay on track which may include:
– building and maintaining MOTIVATION every day
– setting goals
-eating more mindfully and less
– becoming aware of and changing the thoughts that drive the feelings and behaviours around food
– habit-reversal
– letting go of cravings
– learning new ways to cope rather than turning to food
– building confidence and self-esteem
– holding yourself to account – NO MORE EXCUSES!
How many sessions?
A minimum of 4 sessions are needed. Some people choose to invest in a monthly top-up to keep them on track.