Stress in North Belfast
Stress is a normal physical response to events that make you feel threatened. This automatic 'fight or flight' response prepares you to fight a predator or run away quickly. It's the body's way of keeping you safe.
The stress response also plays a positive role by helping you stay focused, energetic and alert. It can be exciting in small doses but too much is exhausting.
When stress becomes overwhelming
Perhaps you're always in a rush but always late, take on too much and feel overwhelmed by life's pressures and demands. You might feel that you've got a lot of nervous energy.
You may have become used to feeling stressed until one day you felt totally overwhelmed.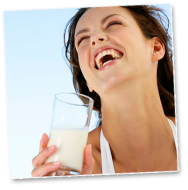 Long term, persistent stress
When the stress is unrelenting and goes on for a long time it's known as chronic stress. It is constant and persistent, debilitating and overwhelming. One of the worst aspects of chronic stress is that you get used to it.
If stress is not dealt with early it can cause other problems such as anxiety and depression as well as high blood pressure leading to heart disease.
Stress Factors
There are two types of stress factors.
Internal factors are the thoughts and feelings that cause you to feel worried and anxious.
External factors are the stressors you are aware of around you – life experiences, work or daily hassles.
Stress Managment – Evidence based hypnotherapy for you
We'll work together to create a unique stress management action plan that covers all areas of your life.
–       You'll start to priortise external stressors, handling things one at a time
–       Learn and practice assertiveness skills
–       Work out what you can do
–       Build internal encouragement and give yourself credit for your accomplishments
–       Learn to manage the internal stressors by stopping / controlling the thoughts and feelings that cause anxiety.
–       A technique to let go of anger (if applicable).
Symptoms vary hugely
The signs and symptoms of stress vary hugely and everyone experiences it differently.
Physical symptoms can include:
Increased heart rate (palpitations)
Sweaty palms
Tense muscles
Disturbed sleep
Tiredness
Vomiting
Hyperventilating
Dry mouth
Headaches
Nausea or dizziness
Indigestion or heartburn
Sudden weight loss or gain.
Psychological (emotional) symptoms can include
Worrying
Irritability
Low self-esteem and confidence
Inability to concentrate
Feeling afraid or unable to cope
Difficulty making decisions
Feeling negative and lack of interest in life
Feeling alone
Loss of creativity
Withdrawal
Frustration and confusion.
Behavioural symptoms can include:
Altered sleep patterns
Use of drugs or alcohol
Changes in appetite
Avoiding situations
Changing habits
Nail biting
Teeth grinding
Loss of interest in physical appearance
Lack of communication
Putting off difficult jobs and giving excuses.
How many sessions?
How long it takes will depend on your needs and situation. Generally treating chronic stress takes longer.
I offer a free initial consultation during which we discuss a personalised treatment plan and the number of sessions required.